HELLO!
i cant help myself to write this as how happy i am right now. While scrolling the twitter and knowing the result of #MMA2016. i just wanna know the girl group forever i stan since debut won an award or not. ITS Yeouja Chingu! (GFRIEND)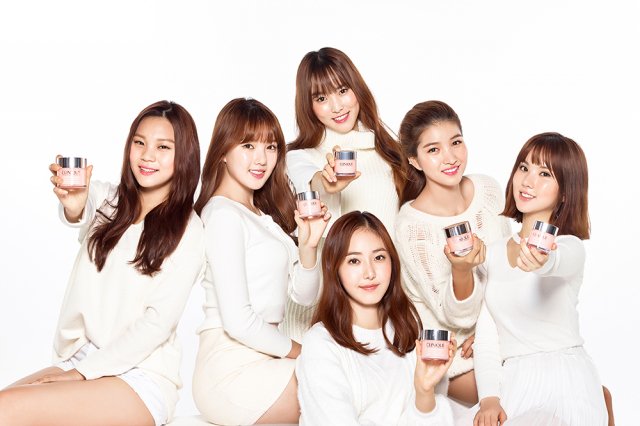 SO!! lepas tahu EXO menang 5 awards, BTS punya persembahan gempak gila, how can Blackpink
tukar baju dengan cepatnya, i found one fan of Gfriend punya akaun, and click lah sbb nk tahu kot kot ada info! THEN! nampak link youtube tulis "Best Dance Female Group- GFRIEND" you never know hoew happy i am. GILOS ke wei lawan dengan semua yg femes yg ramai fans. Red velvet (SM), Twice (JYP), Mamamoo and Wonder girls. semua hebat kot but then THEY deserved this awards and im so happy!!!!
And lama lama sikit lepas siasat, they, Gfriend also got TOP 10 artist. Rasa mcm okey lah dapat 2 awards sebab bukan senang for them as coming from small company and also small fandom. kalau MAMA awards nanti confirm susah gila nk menang sbb including Int. fans :'))
Yuju killing me with her voice :')
Last! 3 daesang awrds, ni mmg tunggu for EXO je lah. first just EXO and BTS jer. last last tersangkut Twice. but then, 3 of them mmg deserved this awards as lagu Cheer Up by Twice pun mmg dapat sambutan hangat. #shyshyshy. tak sangka gak EXO kalah dalam album of the year sbb biasa mende tu dia pegang and thinking of BTS dapat Best artist. Last sekali, switch pulak apa diorg menang dengan apa aku fikir.
So here are the result which makes me happy gilos skrg sbb puas hati dengan segala awards. TAKLAH ARMYs DENGAN EXOLs bergaduh they all deserved harmony fandoms! Lewls ! KBYE boleh study dengan tenang !!!!!!
MELON MUSIC AWARDS 2016
Main Awards
Artist of the Year -
EXO
Album of the Year -
BTS
Song of the Year -
TWICE (Cheer Up)
Best New Artist -
BLACKPINK
Genre Awards
Best Ballad -
Lim Chang Jung
(Male)
, Jeong EunJi
(Female)
Best Dance -
GFRIEND
(Female)
,
EXO
(Male)
Best Rap / Hip Hop -
ZICO
Best Indie -
Bolbbagan4
Best Trot -
Hong Jin Young
Best Folk/Blues -
10cm
Best OST -
Yoon Mirae (Always)
Popularity Awards
Netizen Choice (Popularity) Award -
EXO
Hot Trend Award -
ZICO
Special Awards
Music Video Award -
Red Velvet - Russian Roulette
MBC Music Star Award -
Seventeen
Kakao Hot Star Award -
EXO
Tencent·QQ Music Asia Star -
iKON
Hall of Fame -
Sech Kies
Top 10 Artists
1.
EXO
2.
BTS
3.
ZICO
4.
TWICE
5.
AKMU
6.
GFRIEND
7.
MAMAMOO
8.
BeWhy
9.
Red Velvet
10.
Taeyeon
SONG OF THE YEAR! cheer up by Twice
Thanks everyone !!